Optiseat, comfortable cushion
The Optiseat is a durable method when it comes to fall prevention. The unique comfortable cushion is equipped with a sensor which registers pressure. If the client stands up, the Optiseat responds immediately by producing an acoustic signal (with an adjustable duration). When the patient does not sit in the Optiseat for a longer period than the preset time an alarm is sent.
The cushion of the Optiseat is flat, flexible, very comfortable and usable on any chair. It is made out of waterproof, breathable, anti slip material, so it can easily be placed on any chair. A third party transmitter can be implemented in the Optiseat.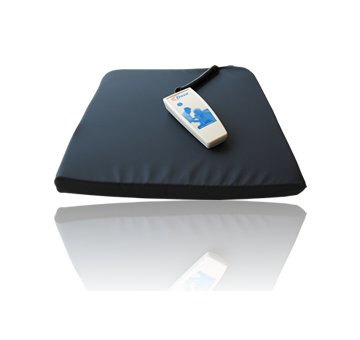 Advantages of the Optiseat
A comfortable, flexible cushion made out of waterproof, breathable, anti slip material
Duration of the delay-signal can be adjusted
Easy usage with one single button
The Optiseat's microprocessor can be adjusted to the client's needs
The Optiseat has an optional third party transmitter